(S01E07) Previous Episode
Aired On 2018-04-24
When the Mystery Woman kidnaps Cameron, the FBI calls on Jonathan Black to help find him – and stop the Mystery Woman from committing her next crime.
Next Episode (S01E08)
Airs On 2018-04-29
The FBI works with the Deception group to help stop the Mystery Woman from successfully committing one of the largest jewel heists in history. And, for the first time this season, viewers will have their perspective reversed and see how Cameron Black performs his greatest deception yet.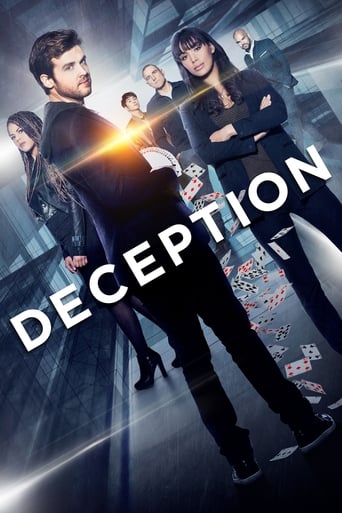 Cameron Black is the world's greatest illusionist. At least, that's what people used to call him - before his greatest secret was exposed and his career destroyed. Even worse, Cameron has good reason to believe this was no accident
Release Date:
2018-03-11
Seasons:
1
5.3/10
6.8/10
Country:

US

Language:

En

Runtime:

42