(S012E04) Previous Episode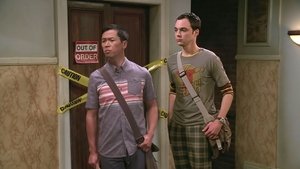 Aired On 2018-10-11
When Sheldon won't tell anyone why he's never mentioned Tam, his childhood best friend, Leonard takes matters into his own hands. Also, Bernadette and Penny take out Raj's fiancée, Anu, for dinner to get the skinny on her.
Next Episode (S012E05)
Airs On 2018-10-18
When Amy doesn't have time to work on super-asymmetry, Sheldon goes to great lengths to ensure she's available to work with him even it if means accidentally sabotaging her career in the process. Also, Koothrappali doesn't want Wolowitz to join him in hosting a show at the planetarium.
The Big Bang Theory is centered on five characters living in Pasadena, California: roommates Leonard Hofstadter and Sheldon Cooper; Penny, a waitress and aspiring actress who lives across the hall; and Leonard and Sheldon's equally geeky and socially awkward friends and co-workers, mechanical engineer Howard Wolowitz and astrophysicist Raj Koothrappali. The geekiness and intellect of the four guys is contrasted for comic effect with Penny's social skills and common sense.
Writing:
Chuck Lorre
Bill Prady
Adam Faberman
Stars: