(S05E018) Previous Episode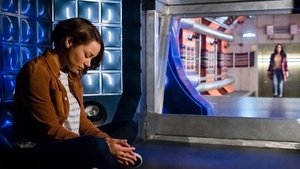 Aired On 2019-04-16
After discovering that Nora is working with Thawne, Barry and Iris disagree about how to handle their daughter in the wake of this shocking news. Team Flash isn't sure they can trust Nora, so they go through her journal to find out exactly how she came to work alongside their greatest nemesis.
Next Episode (S05E019)
Airs On 2019-04-23
When Icicle returns to enact the next phase of his devious plan, Caitlin and her mother, Dr. Carla Tannhauser, must resolve their long-combative relationship to defeat the icy monster. After Barry makes a big decision about their family without consulting her, Iris decides to take matters into her own hands.
After a particle accelerator causes a freak storm, CSI Investigator Barry Allen is struck by lightning and falls into a coma. Months later he awakens with the power of super speed, granting him the ability to move through Central City like an unseen guardian angel. Though initially excited by his newfound powers, Barry is shocked to discover he is not the only "meta-human" who was created in the wake of the accelerator explosion -- and not everyone is using their new powers for good. Barry partners with S.T.A.R. Labs and dedicates his life to protect the innocent. For now, only a few close friends and associates know that Barry is literally the fastest man alive, but it won't be long before the world learns what Barry Allen has become...The Flash.
Writing:
Andrew Kreisberg
Geoff Johns
Greg Berlanti
Stars: