(S05E08) Previous Episode
Aired On 2018-01-19
Coulson and the team discover that the most unexpected person from S.H.I.E.L.D.'s past may hold the key to preventing Earth's destruction.
Next Episode (S05E09)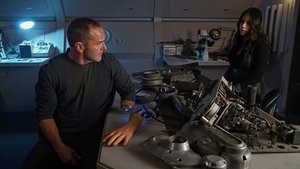 Airs On 2018-01-26
Mack, Yo-Yo and Flint fight to keep everyone alive by starting a revolution against the Kree.
Agent Phil Coulson of S.H.I.E.L.D. (Strategic Homeland Intervention, Enforcement and Logistics Division) puts together a team of agents to investigate the new, the strange and the unknown around the globe, protecting the ordinary from the extraordinary.
Writing:
Joss Whedon
Jed Whedon
Maurissa Tancharoen
Stars: